Bike 'n Hike 2020 - £12,800 raised
Bike 'n Hike 2020 has been an outstanding success, raising over £112,800 thanks to the efforts of bikers, hikers, supporters and organisers, and despite the restrictions for Coronavirus. Nine churches gained gold certificates for raising over £2,000 and top marks to St Nicolas in Harpenden for raising a grand total of £4,101. 
BHHCT runs Bike 'n Hike on the second Saturday of September to raise funds which are divided equally between the Trust and participating churches. It is more important than ever now, because churches have lost income from services and their own fundraising activities. This year £48,500 went to churches for their own use, and the remainder plus gift aid will be given out in grants.
Bike 'n Hike helps the Trust give grants to churches and chapels, of any Christian denomination, for the upkeep of those buildings which are important to the lives of local communities. 
Anyone is welcome to take part – you don't have to be a church goer, and we welcome other transport such as mobility scooter, car or horse. Find out more from Bike 'n Hike website  or contact [email protected]  or T :01767 312966
Save the date: Bike n' Hike 2021 takes place on 11 September
Would you like to be an Area Organiser for Bike 'n Hike?
Area Organisers liaise with churches and chapels in their assigned area, that take part in Bike 'n Hike and make sure they have the information they need to encourage participation and fundraising. Each area has 20 - 30 churches, so you can get to know the organiser in each church or chapel.
AOs meet three times a year. The role is not too time-consuming and is very rewarding, helping churches and the Trust raise much-needed funding. We particularly need help in Hemel Hempstead, Hertford, Rickmansworth and Sharnbrook areas.
Find out more here about how to be an Area Organiser or email [email protected]  
John o' Groats to Lands End
David Munchin, Team Rector of Welwyn, tells us about a slightly unusual John O'Groats to Lands End (JOGLE) bike ride for the Bike 'n Hike.
'The story starts with a bike event in the Pyrenees cancelled due to Covid19. So we booked a cycling holiday in the Alsace: then France was taken out of the travel corridor scheme a week before we were due to go.  
Determined to do something, I persuaded my wife Ysmena to support me on a John O'Groats to Lands End bike ride.  As it was a week before Bike 'n Hike, I thought I would do it for that and garner some sponsorship. The idea was to do it quite fast – 7 days (140-150 miles a day – 980 in total). In compensation for following me the length of the country, Ysmena and Jess the Labrador, would get a week on Dartmoor at the end. With some hurried preparation we set off.
It was strange to meet Tom Sander (then Vicar of Flamstead and Markyate) who was going in the opposite direction and reached John O'Groats the day I left (see photo below).
So why JOGLE and not LEJOG? Well, I did LEJOG four years' ago and it is considered the easier option with prevailing winds. (Don't say JOGLE is easier because it's downhill - that really isn't a terribly original joke!)
Despite a very cold, wet start, the first two days went well, covering over 300 miles to Loch Lomond. Next day the bike's electronic gears failed, leaving 2 gears rather than 22. We'd no option but to drive home. Not to be defeated we picked up another bike (you can never have enough), headed to Monmouth and rode the last two stages of John O'Groats to Lands End – the last stage being the hardest of the seven.  That left a 430-mile gap in the middle between Loch Lomond and Monmouth.
It just so happened that my next holiday, six weeks later, was booked for the Forest of Bowland. By adding a stop at Loch Lomond and Keswick I finally managed the middle 3 stages over a weekend.  Not ideal as by late October days are shorter and it meant starting in the dark each morning.
There was one COVID19 sting in the tail – the last two miles should have been a glorious downhill run into Monmouth but, a day before I went, Wales closed its border and I was forced to stop two miles short. I hope that still counts! Eight weeks and ending at a tiny hamlet of Welsh Newton is not a usual JOGLE but we live in strange times!  All for a good cause."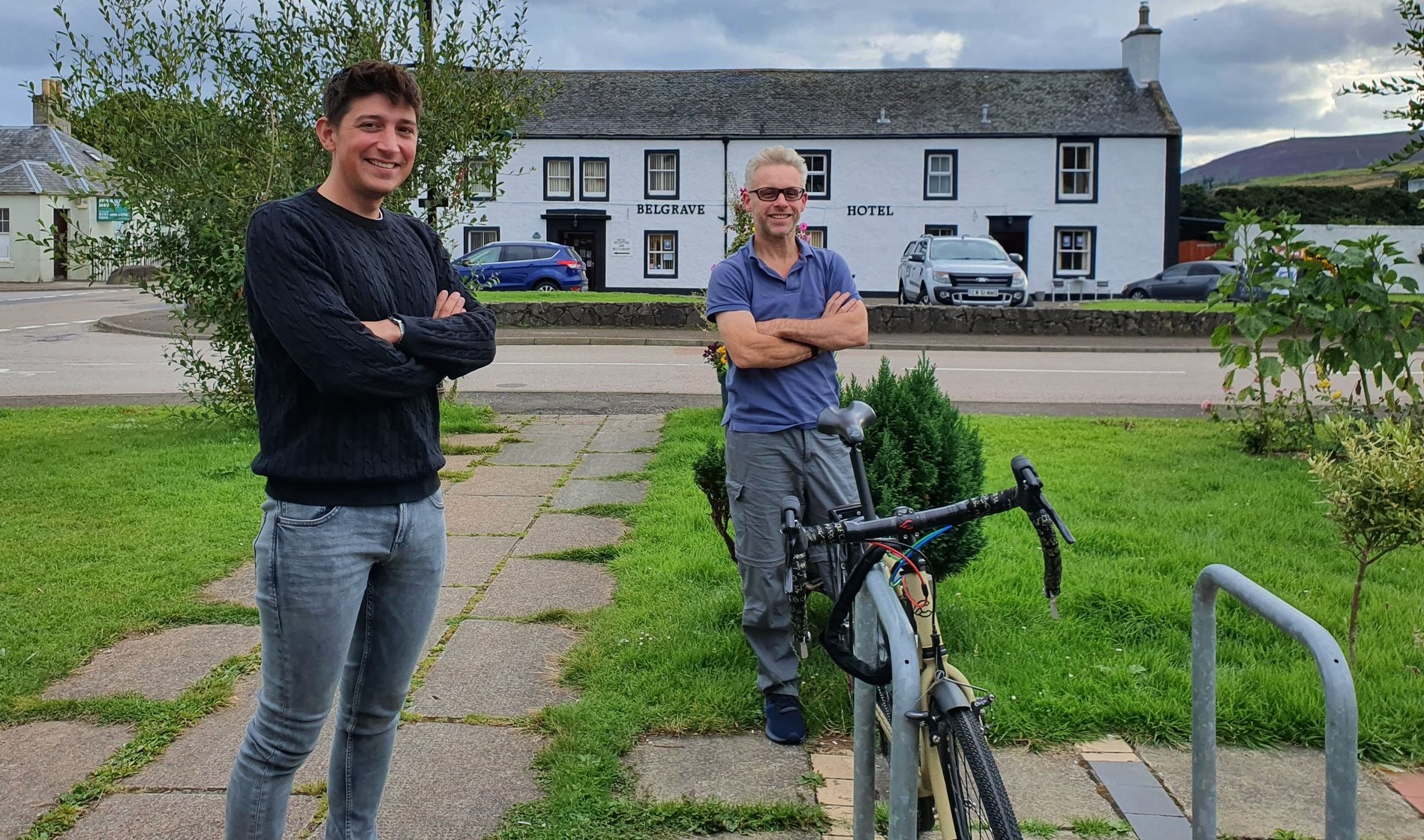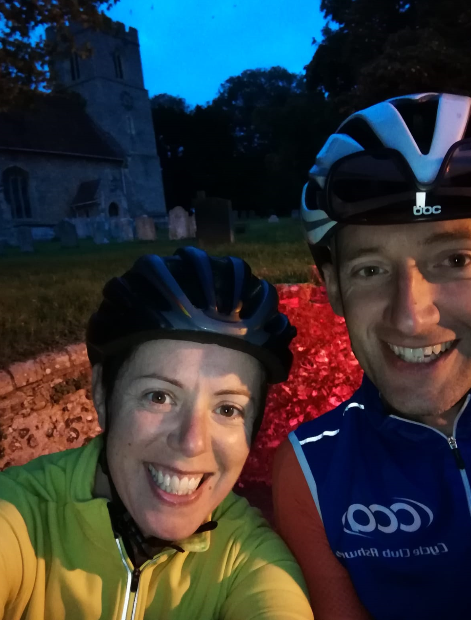 Dave Wells explains how he and his wife Jenny sped across the two counties by bike.
"Wanting to take part in the Beds and Herts Historic Churches Trust Bike 'n Hike day, Jenny and I set ourselves the challenge to ride through all of the Trust's administrative areas, passing as many churches as we could. In planning the route, it was apparent that we would have to divide the 21 areas between us to hit them all in a single day. We wouldn't have time to stop at most churches to get the card signed, but rely on snapping away with our phones to record the evidence – otherwise it probably would have taken a couple of weeks, given how many churches were en route! 
We started the day together, covering the three churches of the Benefice just as it started to get light – we hadn't taken into account how dark it is at 6am in September.  After Standon, we headed in opposite directions. 
Jenny had a race to prepare for next day and needed to keep the miles shorter, so she covered Hertford, Bishop's Stortford, Buntingford and Stevenage in the north and east. Jenny's tour took her through Puckeridge, Braughing, turning at Hare Street to Buntingford, before dropping south at Cromer, through Walkern and Bennington and home for a total of 28 miles.  
My route started with the rollercoaster roads of 'Little Switzerland' to Potters Bar, then Radlett, Watford, Hemel. Then it was into Bedfordshire via Luton, Dunstable and Bedford, before turning south, through Great Barford, Cardington, Henlow, Hitchin, and the home territory of Knebworth, Datchworth, Watton, and Dane End, at 137 miles.
We were very fortunate to have beautiful weather, and only a light breeze.  Bike 'n Hike is a great day out, where you can visit as few or as many churches as you like – we probably took it to an extreme, passing over 60 churches between us!  Seeing the breadth of different churches of all shapes and sizes around the two counties was a great reminder of the physical role church buildings play in our landscapes, as well as housing excellent work in communities.
A highlight for me was an extended break at All Saints, Houghton Regis, where I was fed and watered with excellent cake and coffee, and a tour and demonstration of the bell tower (not easy in cycling shoes) – all with Covid precautions.  
I was very grateful for the welcoming party of Deborah, Barbara and Jenny back at Little Munden, and treated myself to a day off the bike to recover!"
Take pictures of your part in the Bike'n Hike and send them in to us, we would love to see them. We could use them on this website or in Trust News
Send your pictures to: [email protected]
For more fundraising information and a list of churches taking part click here: www.b-n-h.co.uk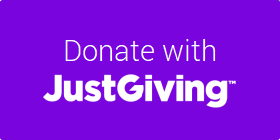 You can now collect sponsorships through your own Trust web page on Just Giving.
Bike 'n Hike is linked to the nationwide 

Some tips for cyclists and walkers.....
Be Safe!
Make sure your bike is in good repair
Wear high visibility clothing and a safety helmet
Plan your route to avoid heavy traffic
Parents - accompany your children unless you are confident they are old enough and expeienced enough