Bike 'n Hike 9 September 2023
Bike 'n Hike - what a scorcher!
It's fantastic to see how people rose to the challenge for Bike 'n Hike on the hottest day of the year.
Many churches hosted special events, such as St Mary's Eaton Bray and St Peter's Berkhamsted with their Heritage Days. Others like Dunstable Priory and All Saints Hertford held coffee mornings, and many offered refreshments and a warm welcome to our Bikers and Hikers.
We hear that St George of England was spotted on his trusty penny farthing bicycle searching for dragons, while a sleek red motorbike was also zooming around the Bike and Hike trail.  People of all ages have taken part and on a hot day it was so nice to find the coolness of a lovely church with refreshments and a warm welcome. If you enjoyed Bike 'n Hike, please let us know and send us a photo.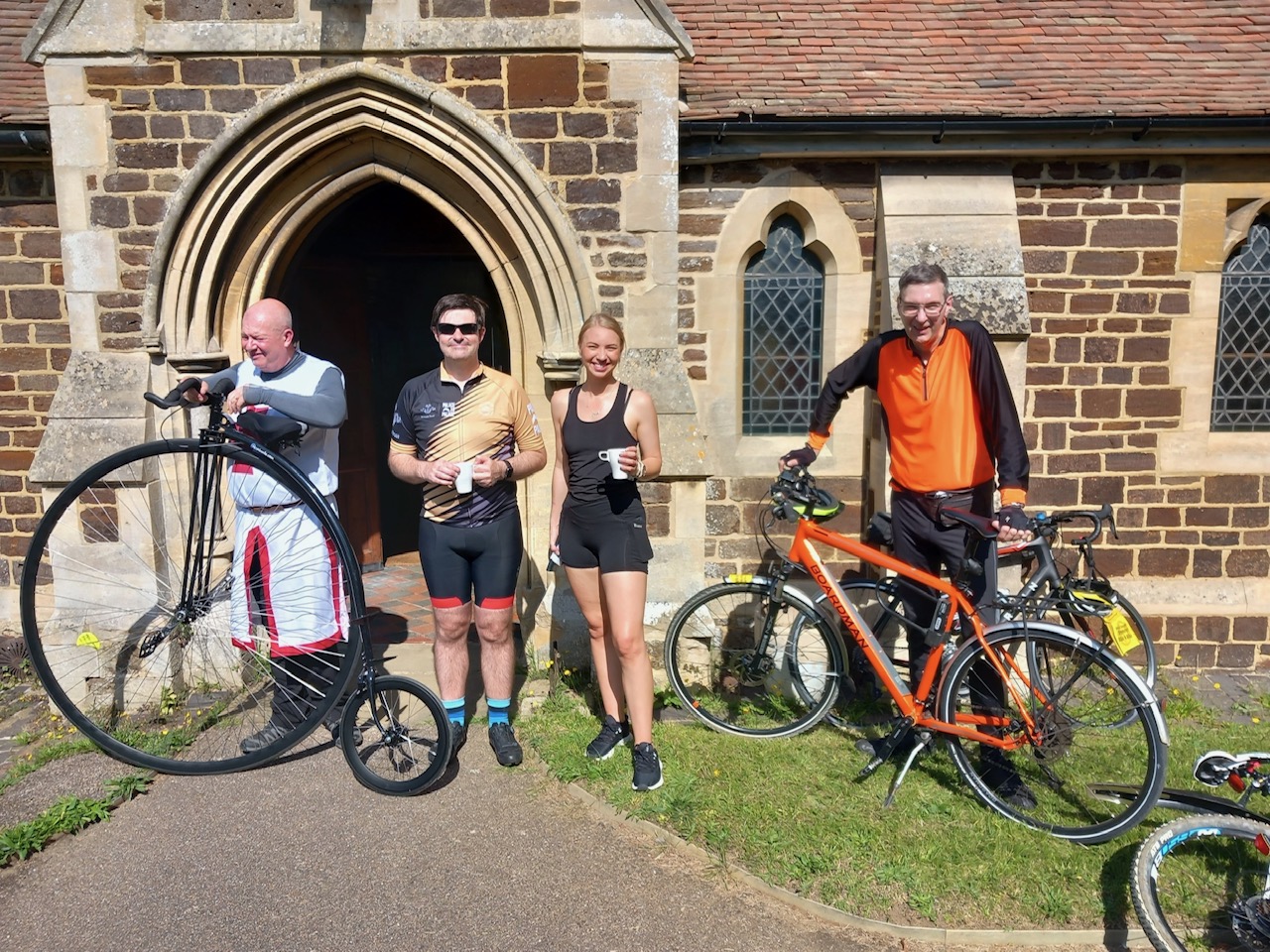 When he cycled his 35 mile route around the Shefford and Stondon area, Steve wasn't expecting to bump into St George riding a penny farthing!
Sponsor money
We can still accept sponsor money either via JustGiving or on paper. Please try to gather your sponsor money now and send it to your church organiser who will pay it to the Trust. If you still need sponsor forms please download below:
Download Sponsor Form Part 1   For participant's details and a list of churches visited on the day. 
Download Sponsor Form Part 2  For your sponsors to give details of money/donations. Don't forget Gift Aid.
Download List of churches and chapels With over 600 churches and chapels. 
Set up your Just Giving page Online sponsorship is easy and can greatly increase your fundraising effort.  
Got any questions? Contact: [email protected] or T:01767 312966.
Set up your Just Giving page here to raise more with online sponsors.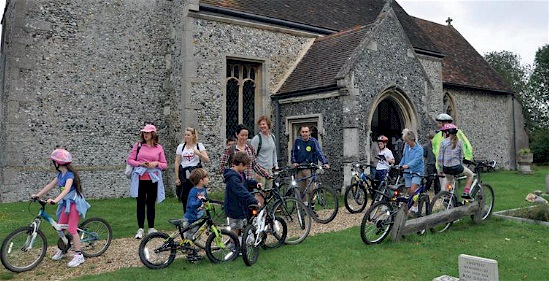 Your stories
Doing it your way. Read about some great Bike 'n Hike trips here.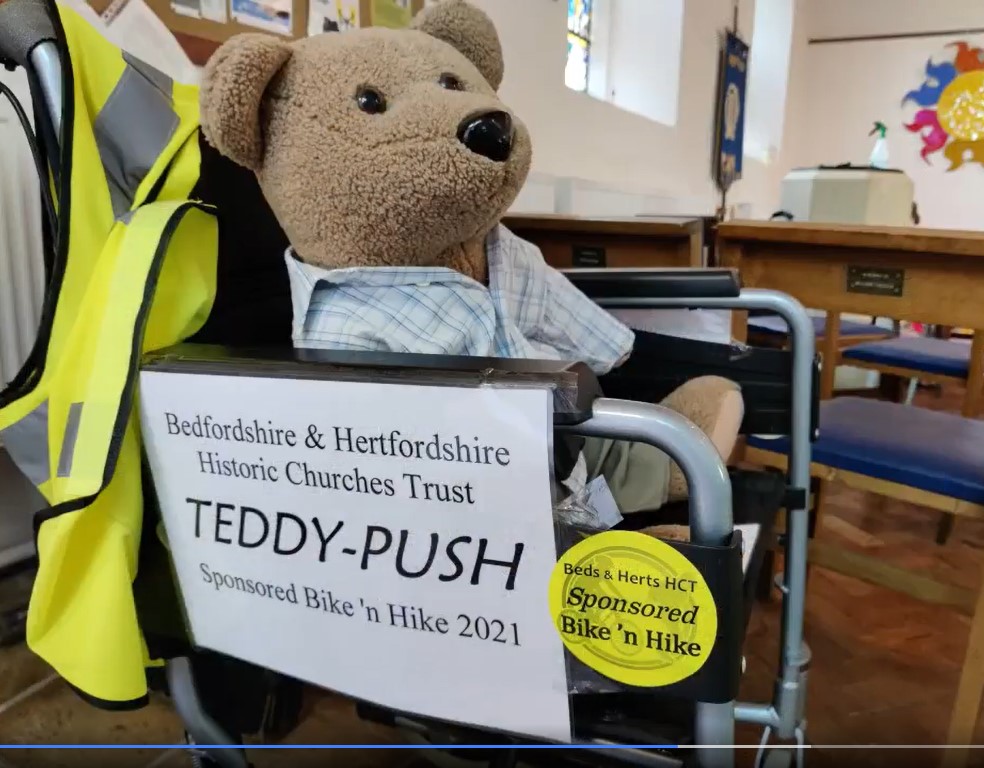 Wanted -Area Organisers
Area Organisers liaise with churches and chapels in their  area, that take part in Bike 'n Hike. 
AOs meet three times a year - it's not too time-consuming and is very rewarding. We need help in Rickmansworth, Hemel Hempstead. See Area Organiser or E: [email protected]
Take pictures of your part in the Bike'n Hike and send them in to us, we would love to see them. We could use them on this website or in Trust News
Send your pictures to: [email protected]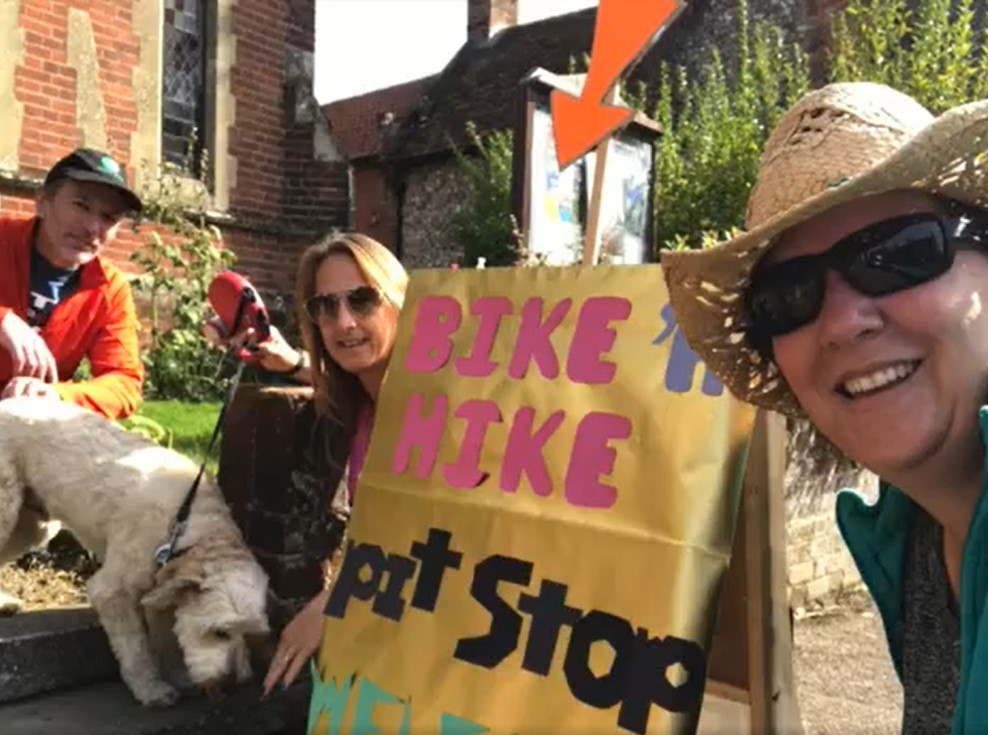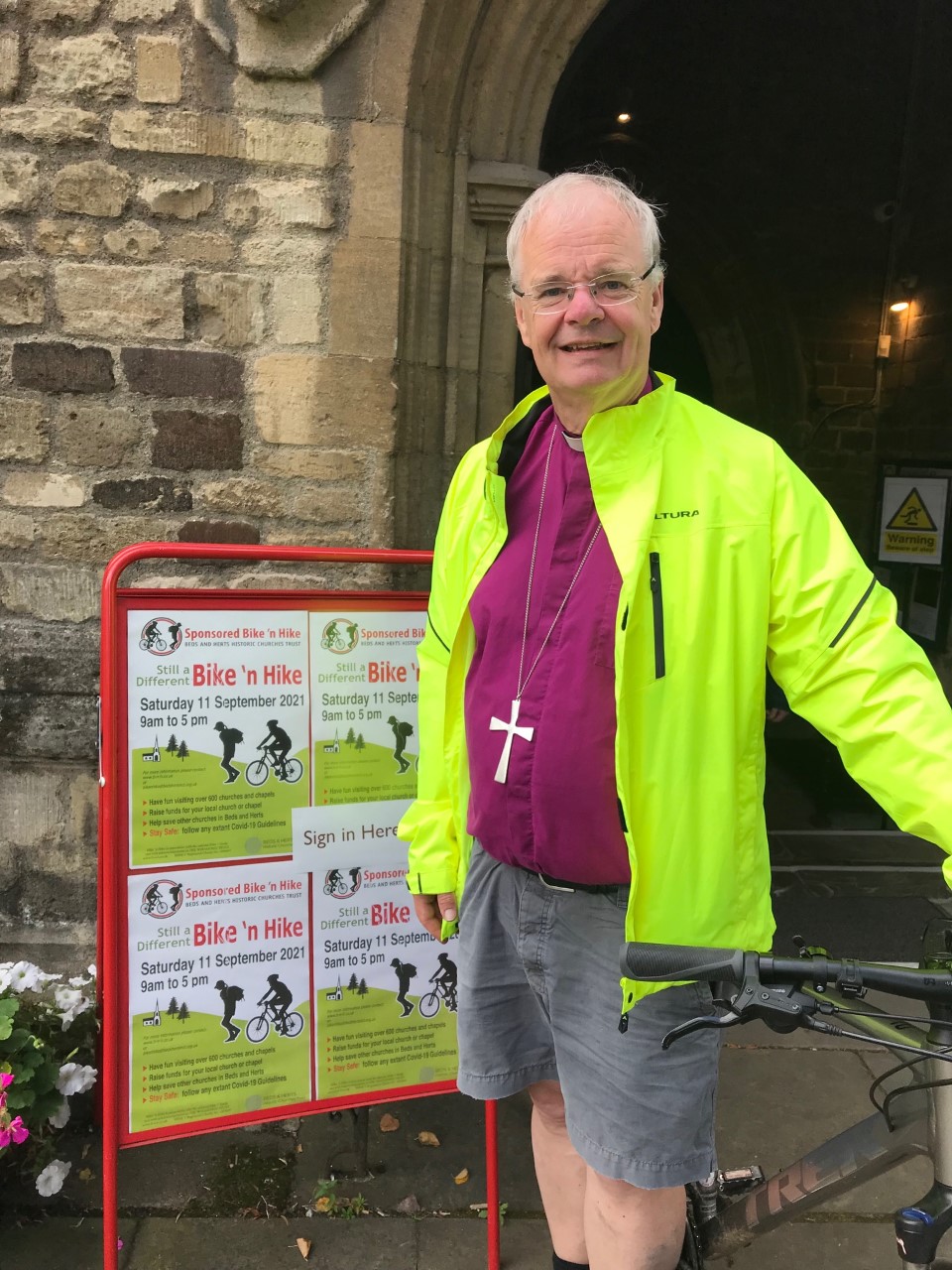 Bike 'n Hike is linked to the nationwide 

Some tips for cyclists and walkers.....
Be Safe!
Make sure your bike is in good repair
Wear high visibility clothing and a safety helmet
Plan your route to avoid heavy traffic
Parents - accompany your children unless you are confident they are old enough and expeienced enough