Welcome
This Trust was established in 1991 to raise and manage funds to help the restoration and repair of churches and chapels in Bedfordshire and Hertfordshire, and part of Barnet.
Our income comes from members' subscriptions, donations, fundraising and our annual "Bike 'n Hike" event on the second Saturday of September when hundreds of churches in both counties are open for visiting by sponsored riders and walkers. If you would like to take part, you can find sponsor forms and full details on the Bike 'n Hike event website.
We also distribute church grants from the Wixamtree Trust in Bedfordshire. 
Bid in our online fundraising auction
25 June - 4 July 2021
Don't miss our online auction which runs from 12pm on Sunday 25 June to 6pm on Sunday 4 July, hosted by Sworders Auctioneers There are some fantastic items to bid for in our next fundraising event. Find out more and how to take part in our Online Auction here. 
Treasurer needed
We are looking for a new Honorary Treasurer. Click here to find out more
Our AGM takes place on 10 July with social distancing but no refreshments
Our AGM will be subject to Covid restrictions so you must let us know if you will be attending so that social distancing requirements can be met. Find out more about our AGM on our news page.  
Annual Report 2020/21 published
Our Annual Report 2020/21 is now available to view or download from our news page. Copies will also be available at our AGM on 10 July.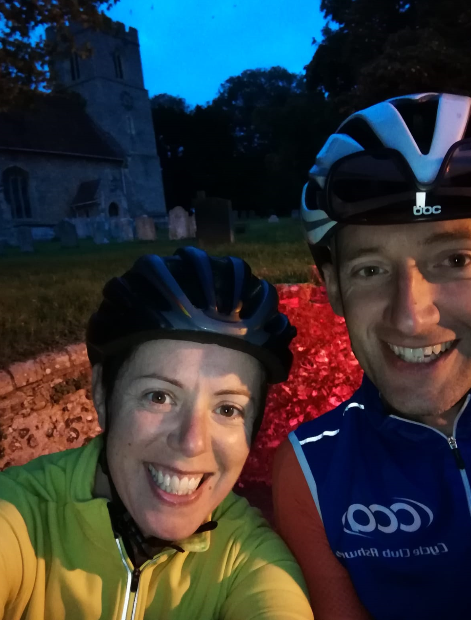 £112,800 raised for Bike 'n Hike
Our our best ever result! Find out more, and about how you could help as an Area Organiser, on our Bike 'n Hike page.
BIKE 'N HIKE 2021
Save the date!
Bike 'n Hike 2021 is on Saturday 11 September
We have distributed more than £3m since the Trust was established, helping congregations and local communities struggling to repair their local church, which could be anything up to a thousand years old.
To make a donation click on the Just Giving logo.
You can contact us by e-mailing: [email protected].