Welcome
The Trust was established in 1991 to raise and manage funds to restore and repair churches and chapels in Beds, Herts, and part of Barnet.
Our income comes from subscriptions, donations, fundraising and our annual "Bike 'n Hike" on the second Saturday of September when hundreds of churches in both counties are open for visits by sponsored riders and walkers. See more on the Bike 'n Hike page.
We also distribute grants from the Wixamtree Trust in Bedfordshire. 
Bike 'n Hike 2022- get ready!
Bike 'n Hike, our main annual fundraiser,  takes place on Saturday 10 September. We are thankful that it is all back to normal after the Covid restrictions of the past two years.
Bike 'n Hike makes for a great day out. Those taking part are sponsored to visit beautiful historic churches across Beds and Herts, on foot, by bike or other means. Money raised is split between the local church and the Trustb, to give as grants to repair church buildings.  Many churches also host heritage events, bellringing, or afternoon tea on the day, which all adds to the enjoyment. 
If you have never taken part, make 2022 the year to join in the fun. 
Everything you need to take part, including how to set up a Justgiving page for online sponsorship, is on our Bike 'n Hike page.
Annual Meeting - in a modern church
Our Annual Meeting took place on Saturday 9 July, at St. Nicholas's Church Norton, Church Lane, Norton, Letchworth, followed by a visit to the neaby modern church of St George in the same parish. We were warmly welcomed by the vicar, the Revd Trevor Sharp.  Read more about our Annual Meeting on the news page.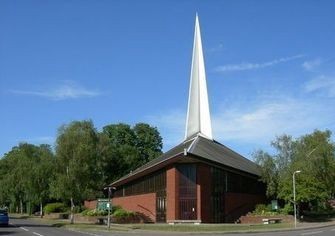 Join our next church guided tour
We are very pleased to announce the return of our church tours for 2022 led by very knowledgeable guides. We had an excellent tour of beautiful Anglo-Saxon and Norman churches in Northampton in June. 
Our next tour: Saturday 17 September: East Hertfordshire to several churches of historic interest. Ticket £25 includes coach travel from Ware station and afternoon tea. Lunch is bookable on the day. These events are primarily for our Supporters and Friends but if space allows, other guests are most welcome.
 Click here for details and booking form.
Booking information update: Please note the new email address for booking enquiries: [email protected]
Once again we have had magnificent support from all who took part in the Bike 'n Hike 2021. Fundraising has now passed £102,000 thanks to supporters, organisers and generous sponsors.
We are looking forward to another great Bike 'n Hike on Saturday 10 September 2022. Join us for a great day out exploring the heritage of our beautiful churches and help us save them for the future.
Find out more on our Bike 'n Hike page. 
Hike Area Organisers Find out more here.
Bike 'n Hike 2022
Saturday 10 September
Set up your Justgiving page and find out how to take part
Bike 'n Hike
A grand day out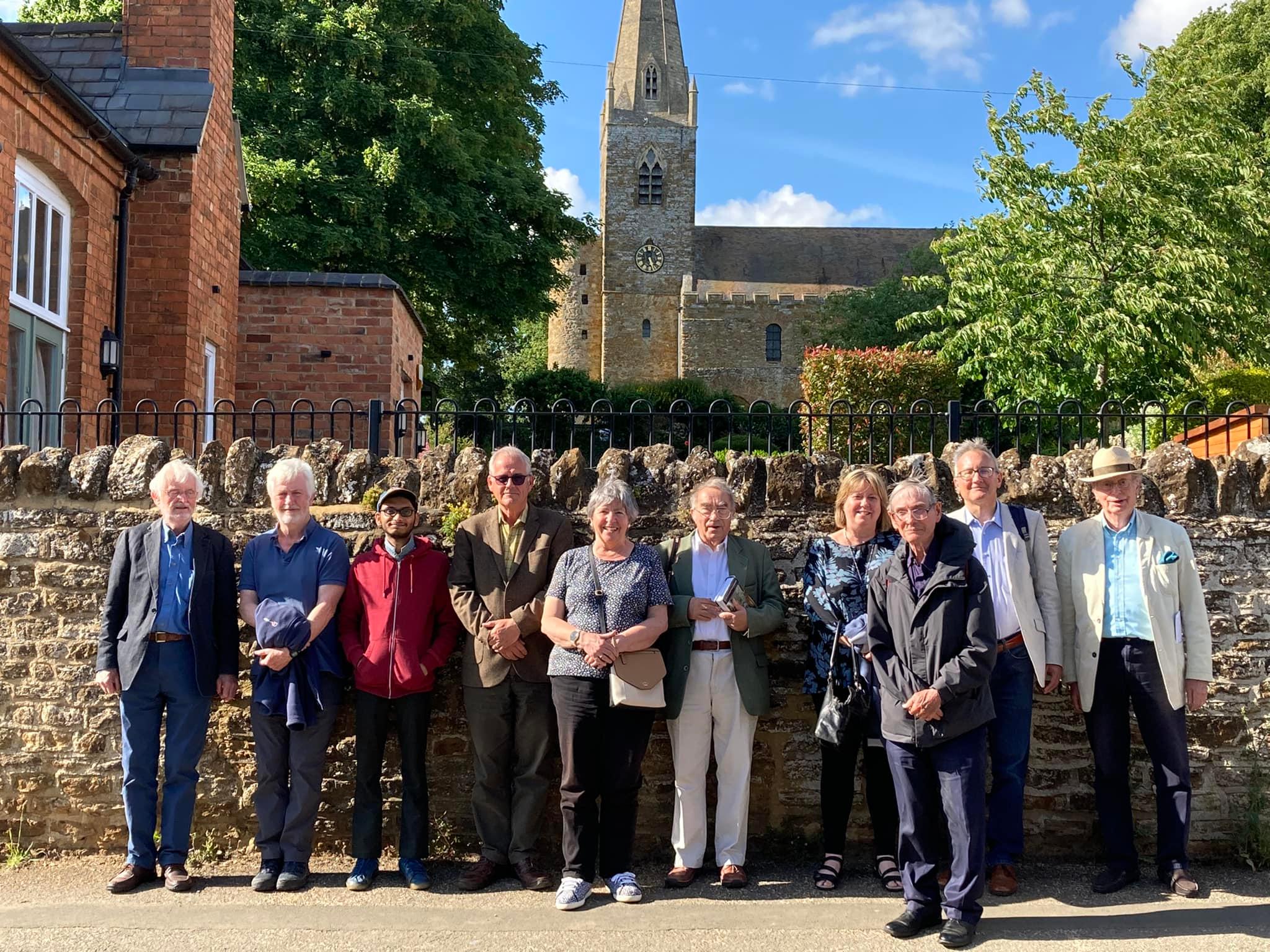 We had a wonderful time on our Church Tour in June visiting some of the finest Anglo-Saxon and Norman churches in the country.
Highlights included Holy Sepulchre, Northampton, 1 of only 4 round Norman churches in the country; All Saints Brixworth built in the Dark Ages.  
We enjoyed informative talks as well as an excellent pub lunch and afternoon tea.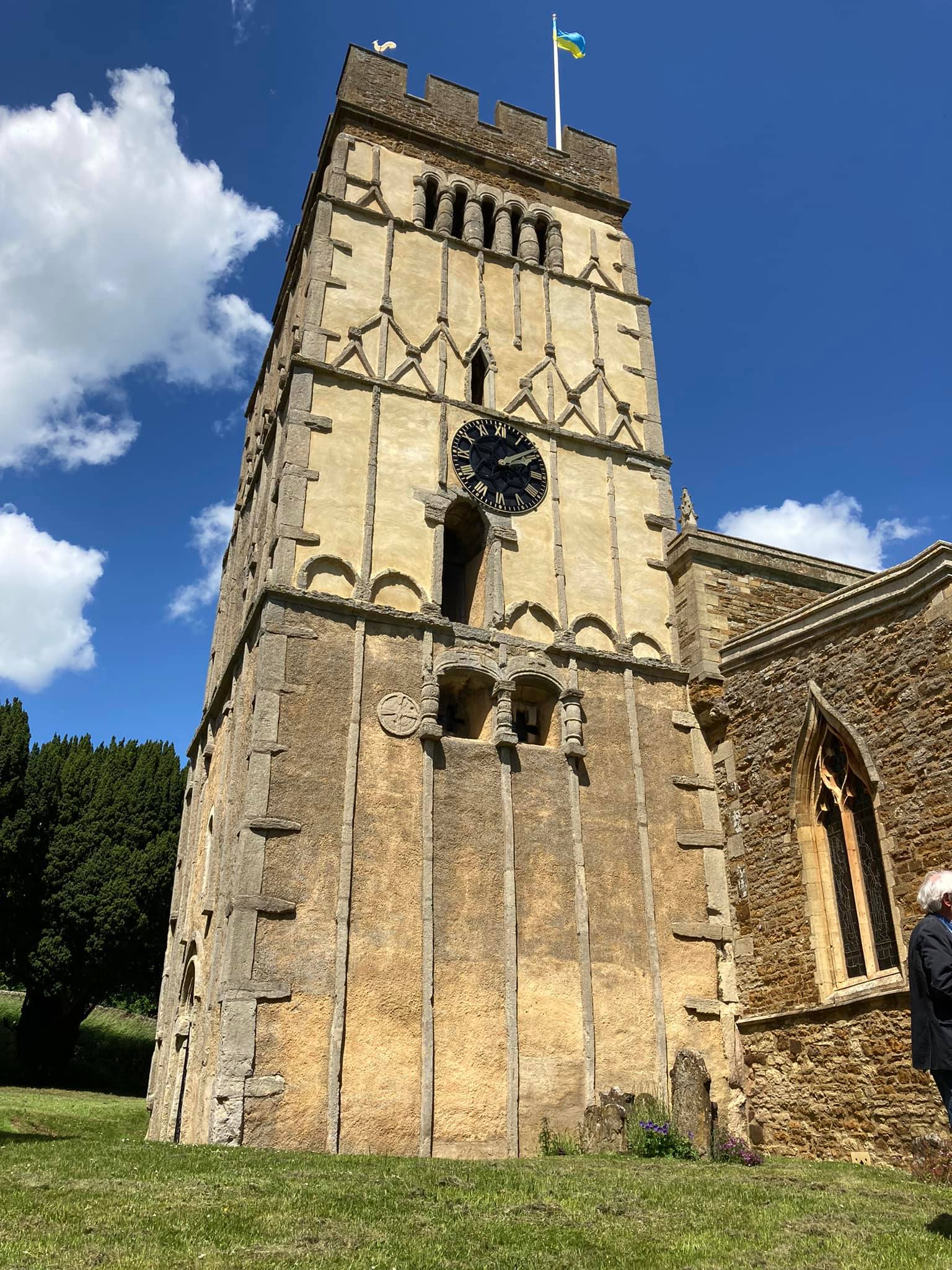 Trust News
Trust News- Spring 2022 is now available. 
Almost £4 million
The Trust has awarded nearly £4 million to repair and restore churches and chapels thanks to generous donations, subscriptions and legacies. We welcome legacies as a gift to future generations. Find out more on our Campaign page and our Legacy leaflet
AGM 2022
Our AGM is at
St George's, Norton
on 9 July
We have distributed more than £3m since the Trust was established, helping congregations and local communities struggling to repair their local church, which could be anything up to a thousand years old.
To make a donation click on the Just Giving logo.
You can contact us by e-mailing: [email protected].