Welcome
This Trust was established in 1991 to raise and manage funds to help the restoration and repair of churches and chapels in Bedfordshire and Hertfordshire, and part of Barnet.
Our income comes from members' subscriptions, donations, fundraising and our annual "Bike 'n Hike" event on the second Saturday of September when hundreds of churches in both counties are open for visits by sponsored riders and walkers. If you would like to take part, you can find sponsor forms and full details on the Bike 'n Hike page of this website.
We also distribute church grants from the Wixamtree Trust in Bedfordshire. 
Sign up for Bike 'n Hike 2021
Our annual Bike 'n Hike event takes place on Saturday 11 September.
It's our main fundraising event and last year raised a fantastic £112,800 - our best ever result. Taking part is great fun - you can go on foot, by bike or any other form of transport and you don't have to be a churchgoer. 
Get sponsorship by having your own page on our Just Giving page. 
Find out how to take part, and more on our Bike 'n Hike page
We are also looking for Area Organisers Find out more here.
Our online auction raised £11,300
Our online auction hosted by Sworders Auctioneers  raised £11,300 towards our Endowment Campaign. Thanks to the hard work of Trustee Richard Genochio and his team, this event has given a boost to the campaign. Read the full story on our news page.
Treasurer needed
We are looking for a new Honorary Treasurer. Click here to find out more
Our AGM - face to face at last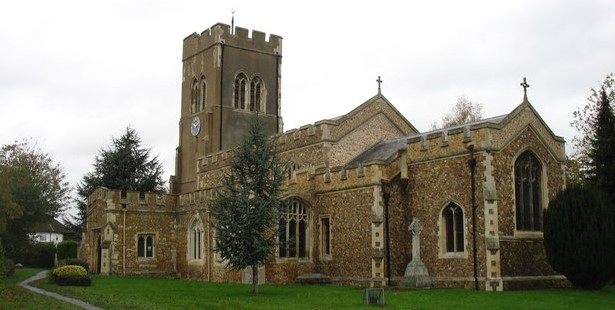 Our AGM took place at St Mary's, Stotfold on 10 July. Although socially distanced for safety, it was great to be able to meet face to face. Read the full story about the AGM on our news page.  
Annual Report 2020/21 published
Annual Report 2020/21 is now available to view or download.
Brian Woodrow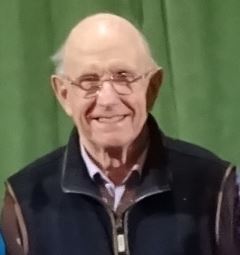 It is with great sadness that we learned of the death of Brian Woodrow. He was on holiday in Norfolk when he died peacefully surrounded by family.
Brian was remarkable, with an astonishing record of successful fund-raising for medical and other charities in Bedfordshire. The Trust's Campaign Board was very pleased when he came aboard in 2018.
Already a busy man, he showed immense dedication and creativity and initiated our Auction of Goods and Promises. He did the planning and ground-work, and when the original event was cancelled owing to Covid, he was quick to secure the pro bono services of Sworders Auctioneers to provide an on-line platform and catalogue, and to administer the auction. Brian was supremely talented in asking for - and getting - offers of Lots from his wide circle of friends and acquaintances. The Auction raised £11,300 for the Endowment campaign. This good result was known only shortly before Brian died, and must have pleased him.
Brian had been a Deputy Lieutenant for Bedfordshire, and was awarded the OBE. Brian was a very agreeable colleague on the Campaign Board, and it was a pleasure to work with him. As we express our condolences to Sally, his wife, we remember him fondly and with gratitude. His belief in working hard, and making personal sacrifices to improve the resources of charities serving the public good, is an inspiration to us all.
Richard Genochio, Trustee and Campaign Board Chairman
BIKE 'N HIKE 2021
Bike 'n Hike 2021 is on Saturday 11 September

9am - 5pm
We have distributed more than £3m since the Trust was established, helping congregations and local communities struggling to repair their local church, which could be anything up to a thousand years old.
To make a donation click on the Just Giving logo.
You can contact us by e-mailing: [email protected].