Bike 'n Hike 2022 - are you ready?
Bike 'n Hike is our main annual fundraising event and makes for a great day out.  By taking part and getting people to sponsor you, you raise essential funds to repair churches and chapels which are such important places for their local communities. 
Each church involved keeps half of the funds raised by its supporters, while the remainder plus gift aid goes to the Trust to be awarded as grants to help maintain these historic buildings. 
2021 was a huge success, raising over £104,000 thanks to bikers, hikers, supporters and organisers. 
Anyone can take part, and you don't have to be a church goer. Other transport such as mobility scooter, car or horse is welcome. Find out more below, or E: [email protected] or T:01767 312966
How to take part in Bike 'n Hike
1. Get in touch with the church that you would like to receive half your sponsorship money, i.e. your nominated church, and ask for the contact details of the Bike 'n Hike Church Organiser.
2. Ask the Church Organiser for a Sponsorship Pack and follow instructions on the Sponsor Form and the List of Churches and Chapels in your area.
3. Be a church helper: helpers are really important, welcoming bikers and hikers to their church on the day. They can also be sponsored for being on duty - see the information / sponsor sheet to download.
4. Download the list of participating churches and chapels and the Sponsorship Form (in 2 parts). We have a new information form for church helpers on the big day. Helpers can seek sponsorship for being on duty and welcoming participants to their church.  using the following links:
5. Set up your Justgiving page - click here to collect more sponsorship online. 
6. Collect your sponsorship money  Follow instructions on the forms and when you have collected your sponsorship money contact your church organiser. Alternatively, email [email protected] or phone 01767 312966. If you use Justgiving, please print and send us the list of sponsors.
Cheques should be made payable to Beds and Herts HCT.
We will send your nominated church half of the money you raise.
Could you be an Area Organiser for Bike 'n Hike?
Area Organisers liaise with churches and chapels in their assigned area, that take part in Bike 'n Hike and make sure they have the information they need to encourage participation and fundraising. 
AOs meet three times a year. The role is not too time-consuming and is very rewarding. We particularly need help in Hemel Hempstead, Hertford, and Rickmansworth. Find out more about how to be an Area Organiser or email [email protected]  
Get your Just Giving page for sponsorship
Click here to set up your Just Giving page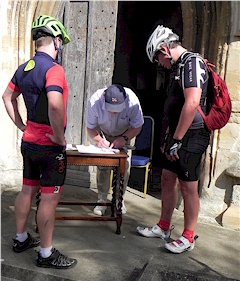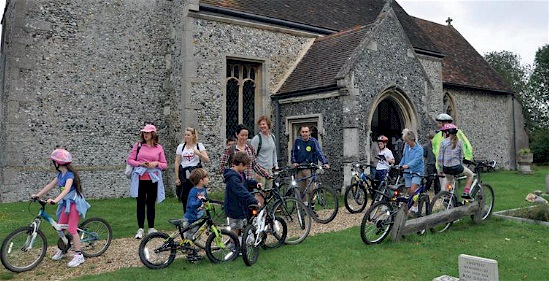 Inspiring Bike 'n Hike stories
There have been some epic journeys for Bike 'n Hike. David Munchin, Team Rector of Welwyn rode 980 miles from John o' Groats to Lands End. Dave and Jenny Wells cycled 165 miles between them to over 60 churches in one day.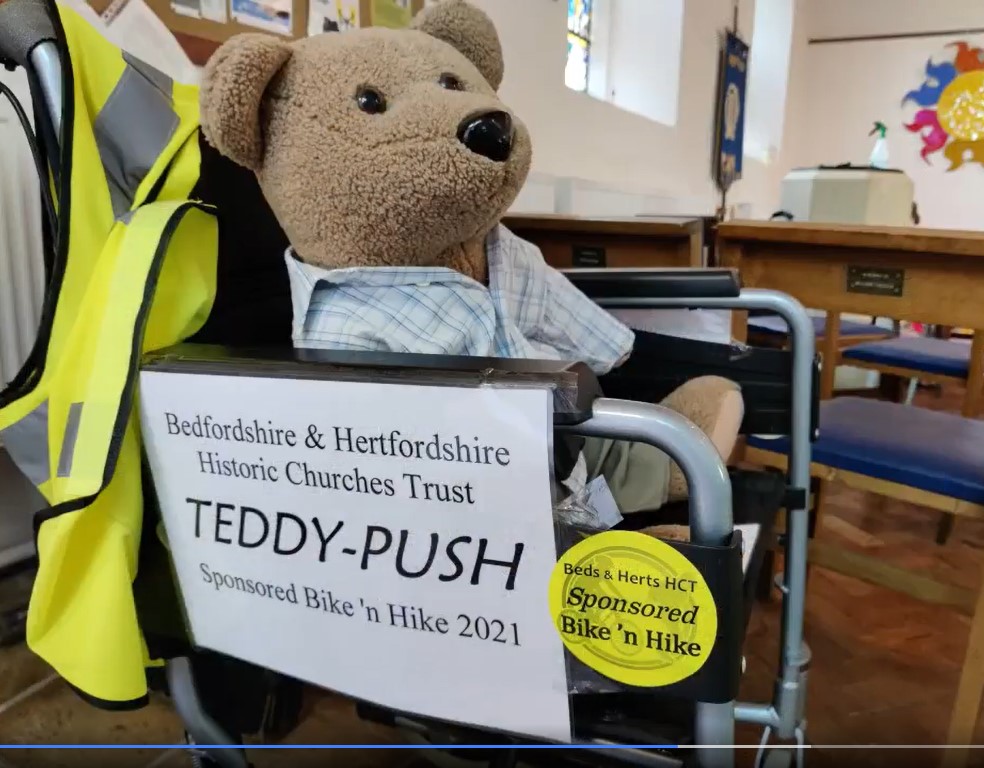 Take pictures of your part in the Bike'n Hike and send them in to us, we would love to see them. We could use them on this website or in Trust News
Send your pictures to: [email protected]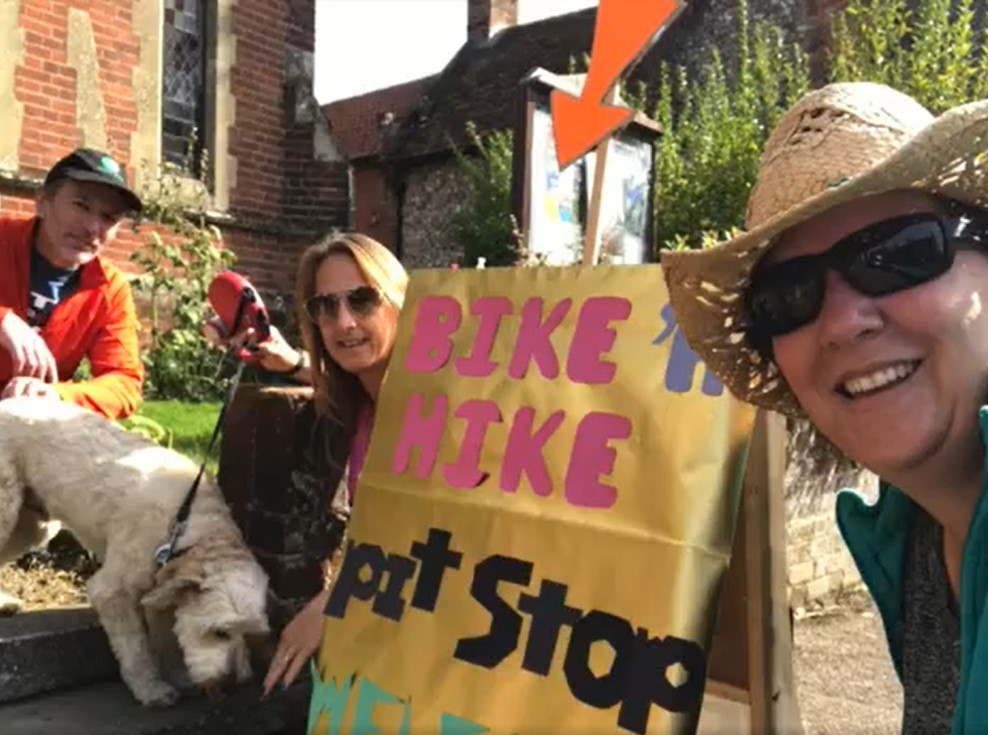 Collect Bike 'n Hike sponsorships through your own page on Just Giving.
Bike 'n Hike is linked to the nationwide 

Some tips for cyclists and walkers.....
Be Safe!
Make sure your bike is in good repair
Wear high visibility clothing and a safety helmet
Plan your route to avoid heavy traffic
Parents - accompany your children unless you are confident they are old enough and expeienced enough